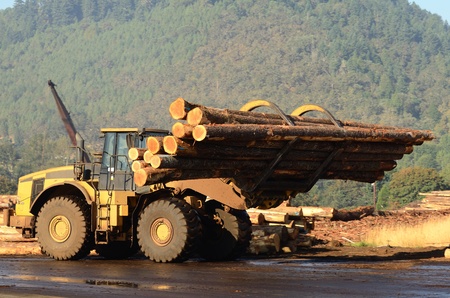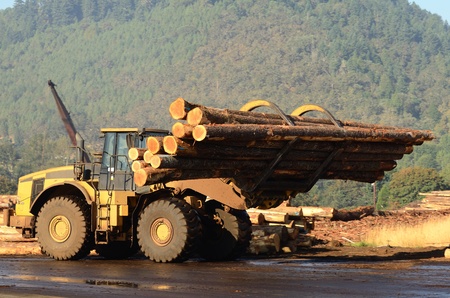 Environmental sustainability has become a worldwide concern. There are both social and economic elements attached to sustainability initiatives, but the principal intent is to reduce or eliminate the continued degradation of critical global resources like air and water.
To this end, responsible manufacturers have adjusted formulations and created new "greener" products. In many cases, the alternative solutions have performed better and cost less than the original products.
In the automotive industry, there have been substantial improvements to both vehicles and supporting merchandise, but experts continue to cite automotive and heavy equipment products among the most destructive to our environment.
AMSOIL's Commitment to the Environment
AMSOIL is committed to developing more environmentally positive products for automotive, industrial, heavy equipment, marine and many other applications. Their Environmental Responsibility Policy demonstrates the corporate priority for reducing emissions, improving fuel consumption in vehicles and equipment, and offering sustainable and biodegradable hydraulic oils for many applications.
Problems Caused by Non-Biodegradable Petroleum-Based Products
Standard petroleum-based products are often damaging to the environment. When these materials volatilize or burn up, airborne emissions can negatively affect the atmosphere.
Conventional or petroleum-based hydraulic oil, which is typically used in large equipment such as tractors, snow plows, fork lifts and mowers, can also cause environmental hazards. The oil may drip onto parking lots and roadways, and eventually it may mingle with local groundwater, underground streams and rivers.
When such equipment is needed in public or sensitive areas such as parking lots or wetlands, it is critical to consider a biodegradable option.
AMSOIL's Biodegradable Synthetic Hydraulic Oils
AMSOIL offers an environmentally safe Biodegradable Multi-Viscosity Hydraulic Oil that performs better than traditional hydraulic fluids and eliminates negative environmental impacts. Their product evolved from AMSOIL's initiative to develop a hydraulic fluid produced from environmentally safe and renewable components like vegetable oils and synthetic esters that biodegrade when exposed to sunlight, water, and microbes.
Characteristics of AMSOIL's ISO-46 Biodegradable Hydraulic Oil         
Meets the United States Federal bio-based guidelines as defined by the Farm Security and Rural Investment Act of 2002
Meets Vickers M-2950-S hydraulic oil specifications
95% Biodegradable
Low aquatic toxicity
Superior oxidative stability
Varnish-control technology for longer efficiency
All-season performance, superior at low temperatures
Highly durable under extended laboratory pump testing
Hydrolytically stable
Designed to resist rusting of critical parts
Antioxidants that inhibit foam development and extend product life
Complete technical factors such as viscosity, specific gravity, density, flashpoint, and more can be found on the Technical Properties page.
AMSOIL's ISO-46 Biodegradable Hydraulic Oil performs well in all seasons. In cold temperatures, the fluid is designed with a low pour point, which allows it to flow more freely and protect better during colder temperatures than standard petro-based oils do. The product is safer than standard products for use in environmentally sensitive venues like construction, logging, farming, lawn and turf care, and highway and parking lot sites.
AMSOIL Biodegradable Hydraulic Oil ISO-46 is available in 5-gallon pails, 55-gallon drums, and 275-gallon totes.
Embrace Environmental Responsibility
Protecting our air and water supply is everyone's responsibility. Each proactive measure extends the quality of life on our planet and promotes a healthy environment for our future.
AMSOIL Biodegradable Hydraulic Oils are ecologically safe, effective, and durable. Download the product fact sheet to view the product's technical elements to learn more about the range of products and packaging.
In addition, using AMSOIL's Signature Series Synthetic Motor Oils provide superior protection over the recommended 25,000 miles/1 year drain interval. Customers who take advantage of these benefits lower their engine oil use by about 80%! Think of those environmental benefits. What would happen if everyone did?