Fund Your Passion!
Becoming an AMSOIL Dealer Is The Smart Thing To Do…
"Dream about something! Go ahead!" – AMSOIL Founder Al Amatuzio
An AMSOIL business offers nearly unlimited opportunities, even if you work part time. Hundreds of thousands of people have taken advantage of the AMSOIL Opportunity by becoming AMSOIL Dealers to buy products wholesale as well as provide an excellent business opportunity. Most new dealers start part-time and build a rock-solid business without first leaving their current job. In fact, many people become AMSOIL Dealers as an alternative because of all the corporate and other uncertainty they see in today's marketplace, with an eye towards their future. The AMSOIL Business is flexible and allows you to flex it and adapt it to your own lifestyle, personal, and financial goals.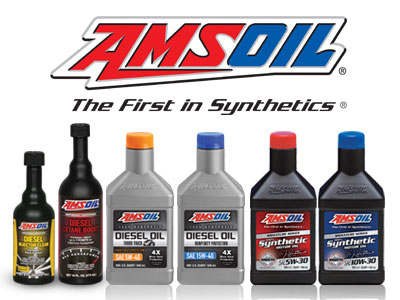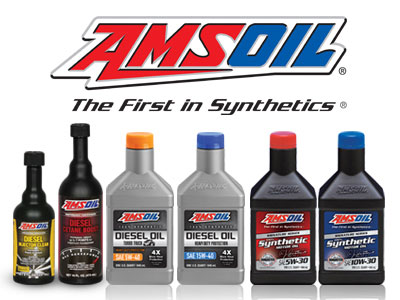 Here are just a few reasons people become AMSOIL Dealers:
Earn extra money
Flexible schedule
Pay off debt
Build a vacation fund
Make a monthly car, boat, ATV or other payment
Build your child's college fund
There Has Never Been A Better Time to Begin an AMSOIL Business
The demand for AMSOIL Products is on the rise, and independent AMSOIL Businesses throughout the United States and Canada are growing like never before. AMSOIL INC. has enjoyed double-digit growth the past several years.
AMSOIL's wide selection of sales programs provides Dealers with profitable business opportunities unattainable with any other franchise or direct sales company. And most importantly, the AMSOIL Opportunity is rock-solid. AMSOIL INC. is a company you can count on for not only top-quality products and dedicated corporate support, but for stability and an opportunity you can trust your future to.
An AMSOIL Dealership is the ideal start-up opportunity for those who want to own their own businesses. AMSOIL provides training materials, administrative assistance, technical support and everything needed to build successful Dealerships.
Buy AMSOIL at the lowest possible prices
Minimal start-up fee
No inventory requirements
No administrative headaches
No capital investment
No employee expenses or requirements
You choose your level of time investment – grow at your own pace
LEARN MORE ABOUT BECOMING AN AMSOIL DEALER
Become Your Own Boss On Your Own Terms
AMSOIL Dealers can sell retail, build a sales group including Preferred Customers, work the catalog business, set up commercial accounts for commercial and industrial accounts, set up retail-on-the-shelf accounts for retail establishments, internet sales via an authorized AMSOIL Dealer website, or just buy wholesale – whatever you want to do with your business.
See How to Make $$$ with AMSOIL for more details on how to make this business a very profitable one for you.
Take The First Step to Take Advantage of the AMSOIL Opportunity
AMSOIL Dealers will receive an upgraded Dealer Kit featuring the new Dealer Quick-Start Guide (G3472), a straight-forward, easy-to-read manual providing clear direction for starting and building their business. The kit also features product samples, allowing new Dealers to experience the benefits of AMSOIL products immediately so they can share their AMSOIL story with others.
The New Dealer Kit Includes: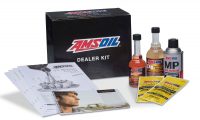 Additionally, all new AMSOIL Dealers will enjoy full access to the Premium Dealer Zone ($119.40 yearly value) and all levels of AU Online training ($25 yearly value) free of charge. New Dealers will also receive a 10 percent rebate on their first order ($1,000 max order/ $100 max rebate) if it is placed within the first 30 days of their registration.
| | | | |
| --- | --- | --- | --- |
| | | U.S. | Canada |
| Registrations: | One year: | $54.95* | $69.95** |
| Renewals: | One year: | $54.95* | $69.95** |
| | Auto Renew (One Year): | $40* | $50** |
| | Five Years: | $200* | $250** |
*With direct deposit or a reloadable Visa card.
**With direct deposit.
REGISTER ONLINE NOW AS AN AMSOIL DEALER
or
Send Me AMSOIL Dealer Registration Materials

A Commitment to Excellence
in Synthetic Lubrication