News and views you can use about the lubricant industry, technology, and marketing trends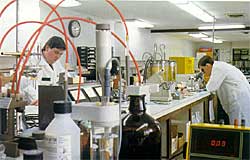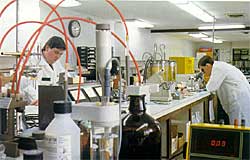 This page is dynamic and will feature valuable links and resources to breaking news and developments in the lubrication industry. Please check back often to see the latest products, trends and opinions in the field of lubrication.
Check the last section on this page for frequently asked Questions (and answers!)
Federal Trade Commission (FTC) Actions
---
Below is a listing of hyperlinks to Articles Archived on the Federal Trade Commission (FTC) Web Site
While the FTC actions were several years ago, these actions call attention to these types of products in the marketplace, and uninformed consumers are the prey of these marketers. Additives with questionable benefits are called "mouse milk" in the industry.
zMax
Prolong
Valvoline TM8 Engine Treatment
STP
Slick 50 Dura Lube and Motor Up Settle FTC Charges
Shell and Castrol Settle FTC Charges
FTC Taking Action Against BMW for Magnuson-Moss Warranty Act Violations
Lubricant Industry News
---
News Behind the News" from Around the Lubricant Industry – What's Behind What You See
Change Gear Lube After Break-In news
"Anything But Conventional," by David McFall from the August 2005 issue of Lubes'N'Greases
ExxonMobil Joins AMSOIL® in the Extended Oil Drain Push 
Quick Lubes Decry VW Oil Tie-in 
AMSOIL Applauded for Extended Drain Technology 
California Cracks Down on SA, SB Oils 
Drain Intervals: How Long Must We Wait?
Starbrite Not Right; State Recalls Quarts
Motor Oil Drain Intervals: An Ethical Burden
Star Brite Still Not Right 
ExxonMobil Follows AMSOIL into Extended Drain Market
Car Dealers Crowd Quick Lube Market 
API Grapples With SM Oil Spec
PC-10 Shocker: $24 Million for Tests?
Conventional Oil Costs Mercedes-Benz $32 Million
zMax Marketers Settle for $1 Million
Sunny Outlook for SynLubes

AMSOIL News And Updates
---
News About AMSOIL Products, Updates and Announcements
AMSOIL vs. Valvoline Gear Lube Test Results
AMSOIL Product Chronology
Proven 8.2% Increase in Fuel Economy in Class 8 Trucks with AMSOIL Synthetic Lubricants
AMSOIL and API Licensing  
New Product Update Interview with AMSOIL Executive Vice President Alan Amatuzio  
Harley-Davidson Shifts Gears on Synthetic Motorcycle Oil 
Harley-Davidson Confirms To AMSOIL That The Use Of Synthetic Motor Oils Other Than Harley-Davidson Oil Does Not Void Warranty Coverage
AMSOIL Recommendations for All Harley Davidson
Warranties and AMSOIL
AMSOIL Limited Warranty