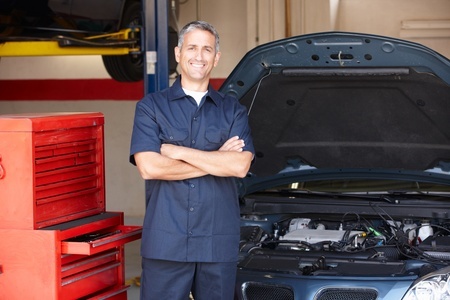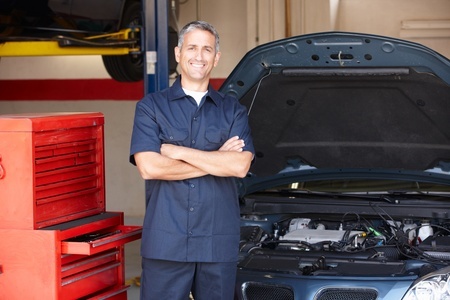 If you are already a dedicated user of AMSOIL's products and recognize the long-term benefits and value, why not pass your positive experiences on to others and make some money? Discounts and commissions that you will receive as an AMSOIL Dealer can provide supplemental income, become a start of a successful business, and may result in financial independence.
Independent-minded people are often looking at starting their own side-business. An AMSOIL Dealership is a natural for "testing the waters" on your own time and at your own pace.
Dealers who market the best products in any industry have an advantage. In the case of AMSOIL, a devoted dealership network, supported by AMSOIL Corporate, is successfully promoting the proven values of their scientifically designed synthetic lubricants and fluids for automotive, industrial, power sports, and racing customers.
Becoming an AMSOIL Dealer
Because first-time AMSOIL customers are nearly always become repeat customers, every initial sale can create long-term income.  As you grow your customer base, your business may become a full-time career.
Here are the advantages of being an AMSOIL Dealer:
Ongoing Sales Momentum: AMSOIL has experienced double-digit sales growth during the past several years.
AMSOIL has been a proven business opportunity for over 44 years.
Freedom to develop the business as you choose: set up dealers, retail outlets and commercial businesses, Preferred Customers, and market through catalog or online sales channels, create your own Authorized AMSOIL Dealer website, or develop a sales force.
Minimal start-up cost
No capital investment required
25% discount on inbound products, including products for personal use
Buy factory-direct and drop-ship to customers
No specific time commitment is required. Your level of involvement is an individual decision. As with any self-managed business, the degree of success is dependent on the efforts of the owner
No minimum inventory requirements and purchasing is simple, by phone or online
No administrative headaches and burdens
AMSOIL marketing is a momentum business. Once customers use AMSOIL products, they are hooked! Customer loyalty and retention is the highest in the industry.
AMSOIL Synthetic vs Petroleum-based Lubricants
Developing your sales proposition is simple, particularly if you have been a regular user of AMSOIL products.
Every product has been scientifically engineered at the molecular level to eliminate the natural variations that are present in petroleum products. Each fluid, whether lubricants, transmission fluids, hydraulics, gear lubricants, grease, or compressor oils are designed to extend the service life of equipment while preventing costly breakdowns.
Whether AMSOIL's Signature Series highest-quality synthetic motor oil or the XL and OE lines, the products offer superior performance for gasoline or diesel engines. AMSOIL also manufactures specially designed lubricants and fluids for diesels, high-end European engines, race cars, motorcycles, two and 4-stroke engines, ATVs, UTVs, and marine engines.
Advantages of AMSOIL Lubricants and Fluids
Every AMSOIL product aims to improve performance, protect mechanical parts, eliminate failures, reduce operating costs, and enhance environmental sustainability. The benefits of AMSOIL products are:
Best Engine Protection
Extreme Temperature Performance
Cost Savings/Reduced Maintenance Costs
Increased fuel and oil Economy
Environmental Conservation
Innovation
AMSOIL's ongoing commitment to innovation to improve the performance of hard-working engines has created both a growing network of dedicated dealers and distributors as well as legions of loyal customers in a wide range of applications. Fleet managers, racing teams, agricultural businesses, and sophisticated vehicle owners have recognized the many benefits and advantages of using AMSOIL products in their equipment.
For More Information about Becoming an AMSOIL Dealer
A growing number of individuals are seizing the opportunity to become AMSOIL dealers and distributors. If you are interested in becoming a Preferred Customer or Dealer of AMSOIL's high-quality products, visit our website at www.thebestoil.com or call us at 800-745-5055.