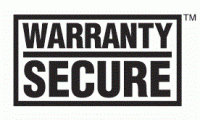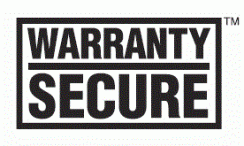 AMSOIL has always been warranty secure. As millions of satisfied AMSOIL customers know, using AMSOIL Synthetic Lubricants or practicing extended drain intervals does not void new vehicle or equipment warranties. In recent years, some original equipment manufacturers (OEMs) have attempted to revive old fears about warranty coverage in an attempt to increase sales of their own, typically-more-expensive, OEM-branded oils. AMSOIL's Warranty Secure symbol informs consumers of this fact.

The Federal Trade Commission has approved a final consent order against BMW of North America LLC, whose MINI Division allegedly violated the Magnuson-Moss Warranty Act by telling consumers that BMW would void their warranty unless they used MINI parts and MINI dealers to perform maintenance and repair work. In March 2015, BMW agreed to settle FTC charges that, through its MINI Division, it violated a Warranty Act provision that prohibits companies from requiring consumers – in order to maintain their warranties – to use specific brands of parts or specified service centers, unless the part or service is provided to the consumer without charge.
The consent order, which will remain in effect for 20 years, prohibits BMW from violating the Warranty Act regarding any MINI Division good or service. You can check out the Federal Trade Commission (FTC) press release here:
https://www.ftc.gov/news-events/press-releases/2015/10/ftc-approves-final-consent-order-against-bmw-north-america
This unscrupulous practice is not limited to one OEM. OEMs often suggest in owner's manuals, advertisements or through dealership personnel that motorists and enthusiasts need to use the OEM-branded oil to comply with the new vehicle or equipment warranty. Some OEMs include warnings of catastrophic engine failure that could occur should a non-OEM oil be used. These tactics are especially pervasive in the powersports market and create uncertainty and fear in the consuming public to the point that many consumers feel they are at risk when using anything but OEM-branded lubricants. These practices are not limited to the powersports and marine market, as the recent consent order against BMW illustrates.
AMSOIL stands behind its products and the people who use them. If the OEM claims use of AMSOIL products violates the warranty, contact AMSOIL Technical Services (715-399-TECH). For complete information AMSOIL warranties, visit www.amsoil.com/warranty .
The informed question consumers and enthusiasts need to ask themselves is, "Why wouldn't I want to use a product with superior features and benefits to the OEM-product, and costs less than what the OEM sells?"
This is what AMSOIL is all about.