A High-Performance—and Better—Replacement for More Expensive OEM oils
Adventure bikes are prized for their versatility to cover just about any kind of terrain, opening riders up to new experiences. AMSOIL Synthetic SAE 15W-50 Metric Motorcycle Oil provides those benefits that help maximize the lives and performance of adventure-bike investments.
AMSOIL 10W-30 and 10W-40 Synthetic Metric Motorcycle Oils have been available for the unique needs of high-revving, hot-running metric motorcycle engines, particularly sport bikes like the Kawasaki* Ninja*, Yamaha* YZF and Honda* CBR; and touring bikes like the Honda Goldwing.* Now, AMSOIL 15W-50 Synthetic Metric Motorcycle Oil, product code MFF, is recommended for motorcycles that require 15W-50 motorcycle oil, including those made by Ducati*, BMW*, KTM*, Yamaha, Triumph* and Royal Enfield*.
The new 15W-50 Metric Motorcycle Oil is for certain touring bikes, particularly BMW and Ducati models, but it is primarily for adventure bikes, which are equipped for both on- and off-road riding. Popular examples include the BMW R 1200 GS Adventure, Triumph Tiger* 1200 XR and Ducati Multistrada* Enduro*.
AMSOIL 15W-50 Synthetic Metric Motorcycle Oil offers riders the security that comes with using an oil as precisely engineered as the bikes in which it's used. It meets the exacting standards of industry and original equipment manufacturer (OEM) specifications. It is formulated to deliver the benefits riders most seek, including:
Robust power and acceleraton – By fighting wear and power-robbing carbon, AMSOIL Synthetic Metric Motorcycle Oil helps preserve engine power for maximum torque and acceleration. The oil's precise frictional properties promote confident clutch feel, helping riders enjoy pinpoint control when staring from a dead stop and navigating terrain.
Next-level wear protection – Guarding against wear despite high RPM and intense heat results in long-lasting components that require less maintenance, letting riders focus on reaching their destinations, not fixing their bikes.
Fights extreme head – Resisting breakdown and maintaining viscosity in extreme heat offers excellent protection during longer drain intervals while preserving fuel economy.
For more information and to purchase, check it out here.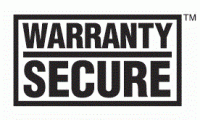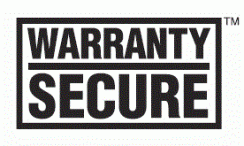 *All trademarked names and images are the property of their respective owners and may be registered marks in some countries. No affiliation or endorsement claim, express or impled, is made by their use. All products advertised here are developed by AMSOIL for use in the applications shown.