You Can Reduce Our Dependence on Foreign Oil
While You
$ave Money
With Oil Analysis
What is Oil Analysis?
Oil Analysis is a chemical and physical evaluation of a used lubricant

As in the analysis of human blood, oil analysis provides insight as to the internal condition of equipment and the oil itself
Read or Download Oil Analyzers Inc. Fluid Analysis Program Overview (4mb)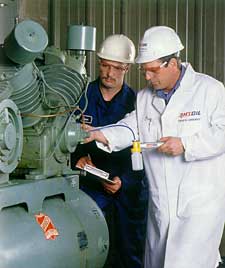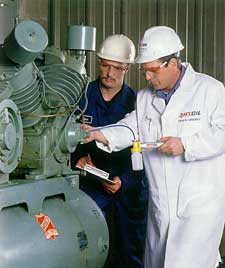 Your Oil Is Talking, Are You Listening?
Right now, the oil working in your crankcase, gearbox, or sump contains information that could be vital to the performance and productivity of your engine or equipment. Contaminants that can indicate wear or cause serious equipment damage such as metals, water, raw fuel, acids, fuel soot and other solids collect in your lubricant. Using oil analysis to evaluate these contaminants is a scientific approach to predictive maintenance, allowing you a look inside your machinery to spot mechanical wear and contamination in its early stages. You'll extend machine life, head off major maintenance costs and prevent catastrophic failure that can shut down or leave you stranded, and you'll maximize lubricant life.
Oil Analysis Provides a Big Return for Your Small Investment by:
Extending equipment life by preventing premature equipment failure, thus lowering capital outlays
Reducing maintenance costs by eliminating unnecessary component changes
Decreasing downtime due to premature scheduled maintenance
Scheduling preventative maintenance when it is convenient
Enabling calculation of optimum drain intervals that will reduce lubricant costs and assure maximum equipment protection
Eliminating complete teardowns based on guesswork
Reducing unscheduled maintenance – keeps equipment up and running
Enabling better assessment of equipment and lubricant performance
Who is Using Oil Analysis?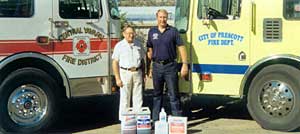 An oil analysis program can provide critical information for any equipment requiring lubricants – both gasoline and diesel engines, transmissions, gears, bearings, and hydraulic systems. It's useful for owners of passenger cars, over-the- road fleets, off-highway equipment, boats, or high performance vehicles. It's also essential for various industries that focus on managing plant equipment and maintenance costs. As a matter of fact, as many as 70% of today's construction equipment operators use professional oil analysis to assess equipment and lubricant condition. Forty percent of all transportation fleets and 20 percent of industrial plants also rely on lubricant testing as an integral part of predictive/preventive maintenance. These businesses know that oil analysis replaces the guesswork in predicting equipment wear and scheduling optimum drain intervals. The data provided by oil analysis enables them to maximize equipment profitability by minimizing maintenance downtime.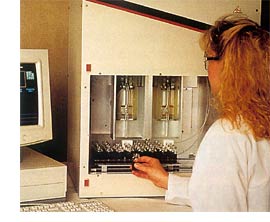 The Oil Analysis Program From Oil Analyzers, Inc., provides:
State of the art Laboratory and testing instrumentation
Web based and Email Reporting for fast turnaround
User Friendly, Preaddressed Sampling Kits
Accessible Customer Support for Questions and Concerns
Maintained Data History for Trending Analysis
Easy To Read Recommendations